By Jacob Winkler
This April, Mean Girls will celebrate its two year anniversary on Broadway. Two years ago, the musical based on the cult-classic Tina Fey movie of the same name, opened at the August Wilson Theater in NYC after an Off-Broadway try-out in Washington D.C six months prior. The musical was nominated for multiple awards, including twelve Tony Awards, nine Drama Desk awards, two Drama League Awards, six Outer Critics Circle Awards, and three Chita Rivera Awards for Dance and Choreography. Out of these thirty two nominations, the production only won three (Drama Desk's Outstanding Book of a Musical Award, Outer Critics Circle's Outstanding Book of a Musical Award(s), and Chita Rivera's Outstanding Ensemble in a Broadway Show Award); it is also important to know that several of these award nominations were for best actor/actress and not for the show itself.
Many notable Broadway performers were in the show, including Kerry Butler as Mrs. Heron/Mrs. George/Ms. Norbury, Grey Hensen as Damien, Kate Rockwell as Karen Smith, Ashley Park as Gretchen Wieners, Taylor Louderman as Regina, Erika Henningsen as Cady, Kyle Selig as Aaron Samuels, and Barrett Wilbert Weed as Janis. The musical is very successful, and is adored by many in the musical theater "fandom", primarily for its cast; or should I say original cast?
All of the cast members I previously mentioned have all left the show and been replaced. While Butler, Park, and Louderman left a while ago, in the span of only a few weeks, Hensen, Rockwell, Henningsen, and Weed all departed from the production, or were announced to be leaving soon. Even Butler's successor, Jennifer Simard, left the show recently. While most of the cast replacements were generally neutral (Chad Burris soon to replace Hensen, Olivia Kaufmann to soon replace Weed, Catherine Brunell replacing Simard, Krystina Alabado as Gretchen Weiners, and Renee Rapp replacing Louderman), other cast decisions haven't been as well received, or are somewhat questioned.
Social media celebrity Cameron Dallas recently played Aaron Samuels for a four week engagement, temporarily replacing Selig during his leave of absence. To put it simply, Dallas's run was not well received…at all. Several critics stated that Dallas's performance was very lackluster and unprofessional, saying he had poor stage presence, couldn't sing properly, and butchered the dialogue (some saying he sounded as if he was reading directly off of a teleprompter). One person even claimed that his performance made the audience visibly uncomfortable.
Uprising singer and actress, Sabrina Carpenter, whom is known for her work on the Disney television shows Girl Meets World, Sofia the First, and the Netflix original movie Tall Girl, will go-on to replace Erika Henningsen as Cady Heron this March (Henningsen played her final performance in the show on February 22nd). Carpenter's performance could make or break the show. While Carpenter has lots of acting and singing experience, and multiple fans that could buy tickets for the show just to see her, she hasn't had experience in theater (to my knowledge), or performing on Broadway for that matter. I'm sure that with the credentials she has, she'll do fine; but television and movie acting is much different than musical theater, and Carpenter might be more cut-out for the screen and not the stage.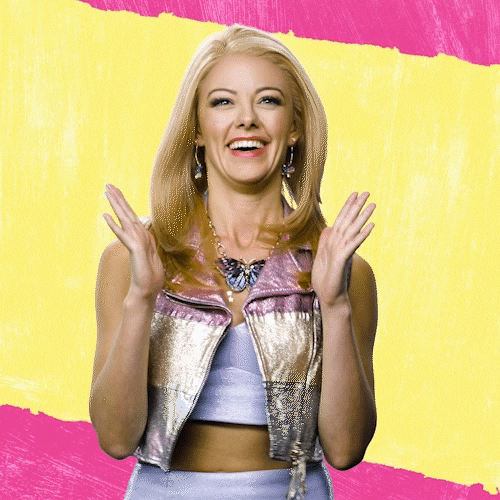 Another replacement announced was Laura Leigh Turner replacing Rockwell as Karen Smith. Turner has received massive backlash from Mean Girls fans for following multiple right-wing politicians on Twitter, and supporting many political figures seen as sexist and homophobic. Many people see this as a slap to the face for Mean Girls as a whole, for it is celebrated for being a feminist movie; and that casting an actress who supports people as i mentioned earlier isn't right.
The reason I state these cast changes as a problem to the show is very simple: ticket sales. Ticket sales and profit is one of the leading factors to a Broadway show's life. If a show doesn't collect a certain amount of money by a certain time, or sell enough tickets, the show must close. Sometimes the thing that can draw in, or even "scare" away, audiences and fans is a show's cast. Now, Dallas has already ended his run and Selig returned, Henningsen, Weed, Rockwell, and Hensen are all about to leave, and the controversial Turner and seemingly neutral Carpenter about to join. While replacements like Rapp and Alabado were well received, only time will tell how the others perform. If they do well, the show will most-likely go on, but if they founder, the curtains may close on Mean Girls.