By Sophia Jaquez
Shopping for Christmas presents is one of the most stressful things about Christmas, and that stress is doubled when you are trying to shop for a teenager. Teenagers are some of the hardest people to shop for because their likes and dislikes are always changing. On top of that, they are in that awkward stage between child and adult, so most people find themselves asking "Do they want something grown up like a coffee maker? Or do they maybe want something more fun like a Lego set?"
Personally, I have heard a lot of adults complain about this problem, so to help out, I posted a question on my social media asking teenagers what gifts they want this year.  Below are some of the responses I received.
1. A Framed Picture
"Honestly I just want a framed picture of my family because I have taken them for granted a couple of times, and being far away from them makes you realize how important they really are. I feel like the picture will make me feel like I'm with them mentally when I can't be physically."
2. Christmas Themed Anything
"Christmas themed clothes, or food, or pretty much anything would be really cool."
3. CD's
"I know they're old fashioned but I love having a physical copy of music that I like. The extra artwork and things included with it make it so special. Plus they are pretty cheap."
4. Stuff to Redecorate With
"I absolutely love decorating and rearranging my room, so curtains, cute wall decor, candles, bedding, decorative pillows, or anything along those lines are gifts that I would be more than happy to receive."
5. Old Memories
"I feel like everyone would love a treasure box or a container filled with pictures of their family or pictures of themselves they haven't seen, and/or objects that bring back memories to them. It's always nice to see and remember memories with loved ones!"
6. A New Backpack
"By Christmas time most students' backpacks are wrecked from huge textbooks, so getting a new one for the spring semester would be greatly appreciated."
7. Cozy Things
"I love being cozy, so I would love to get things like fuzzy socks and soft blankets. Another great thing would be some family recipes so that when I move out I can make them and remember the coziness and warmth of spending time with my family during the holidays."
8. Video Diaries
"I suppose this is applies more to teens who go to school far away, but I would love videos of my friends and family talking to me. Kind of like a video diary of them talking about day-to-day things, telling jokes, things like that. When you go to a school far away it's sometimes hard to get home, so you tend to forget simple things like the sound of your mom's voice, or your baby nephews laugh."
9. Gift Cards/Tickets to the Movies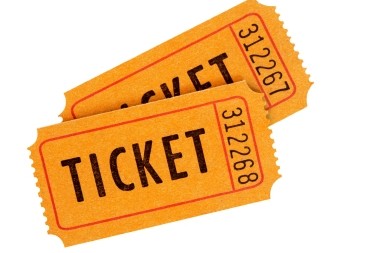 "Now that I am older I like to go out and have fun with friends more than I like getting a new video game or a new toy. I would really like it if my parents gave me a gift card or some tickets to places like the movies, so when I'm bored on a rainy day, I have something to do with a friend. It doesn't even have to be the movies either. It could be tickets to something like a water park, a play, or even a museum. "
I was honestly surprised at some of the super thoughtful gifts that were mentioned. I was expecting the responses to be mostly teens talking about wanting a new phone or a new car. While I'm sure that a lot of teens also want that, one comment pretty much summed up their general feelings towards gifts.
"Parents sometimes forget that Christmas is different for teens because it's no longer about getting all the coolest toys, it's about really appreciating the people that are helping/have helped you reach adulthood."
I think what these teenagers are trying to say is that a lot of the times it's nicer to receive a present that carries more sentimental value than cash value.